ARE YOU READY TO UNLOCK YOUR ULTIMATE SUCCESS UPLEVEL IN 33 DAYS?
You are here because you are ready to try something radically different for radical results. You've had some success in your business, but it's not enough...or it seems to have come at a sacrifice to yourself, health or family life. You've hit an income ceiling and it feels like this invisible wall is blocking you from the next level you are desperately trying to reach. You just cannot figure out what...
Deep down you know what you need to do, but cannot bring yourself to do it. You keep getting in your own way. You wish you could feel free. Free from the past. Free from guilt. Free from fear of being judged or rejected. Free to trust and follow your intuition instead of second guessing yourself and investing in yet another coach to give you permission and the answers you already know. And free to truly love and believe in yourself so you can finally find inner peace and the success you crave in ALL areas, not just business.
Together we will quickly find and transform the true root cause of what is holding you back from the life and business you desire. I will expertly calibrate your mind, heart and energy for soul-aligned success so you can take fearless fast action that will bring you more success and freedom, whatever that means to you.
Everything can dramatically change in as little as 33 days.
 Over the last 14 years working in transformation and with thousands of female entrepreneurs, I have truly mastered a complete approach to success that is unique and unrivalled in the business success industry. My clients jump from a few thousand in sales per month to their first 5 figure months, they start getting sales again after months of a sales drought. Their visibility fears disappear within one session. They finally love and believe in themselves and step into their power as a leader in their industry and in their life. They finally feel free from deep childhood wounds and repair relationships with themselves, their parents and their loved ones. These are not one-off results. These are daily results that come in from my clients. I use a unique mix of advanced hypnotherapy, my S.U.C.C.E.S.S. Formula Coaching, energy alignment and soul-aligned success strategies to trigger fast and powerful change for my clients. People often refer to my work as 'magic' or 'wizardry' as it is so powerful and fast acting. I like to describe it as a mix between the science and the spiritual, a little bit of modern day magic. 
If you are looking for a Master Coach with a proven track record for getting phenomenal results, look no further. Here are some of the issues I am known for getting incredible transformations with.
VISIBILITY FEARS
SELF SABOTAGE
PROCRASTINATION
MOTHER WOUNDS
MONEY BLOCKS
CHILDHOOD ABUSE
FEELING UNLOVABLE
IMPOSTER SYNDROME
LIMITING BELIEFS
NEGATIVE MINDSET
SELF DOUBT
NOT ENOUGHNESS
I work with women all over the world using video call and am known for getting results in multiple areas within just one package. If you are not quite sure which area you need to work on, I will help you work that out during our consultation to make sure we are getting you maximum results. I also offer longer packages if you are a woman ready to invest in huge transformation.
TRUE SUCCESS AND FREEDOM AND STEP INTO WHO YOU REALLY ARE
Uncover the beliefs that are blocking your ultimate success uplevel and finally free you from them?
Feel so good about yourself when you look in the mirror with a newfound sense of self belief and self worth that ripples into your business and life?
Finally break free from the constant battle with self sabotage and holding yourself back from the success you deserve?
Become a visibility queen free from all fears of what others think and watch your business boom?
Heal your self trust and use your intuition to drive your business to new heights?
Unlock unlimited confidence and success that can skyrocket your business beyond your dreams?
Heal your childhood wounds and truly love yourself to success?
Feel supported in your journey with expert 1:1 therapy, mentoring and coaching from Natasha?
My unique approach is the secret behind my own and my clients' success. I will work with your conscious and subconscious mind to find deep childhood wounds impacting on you today and free you from them before calibrating you for your ultimate uplevel financially, emotionally and spiritually. Not only do we heal your blocks to more success, we open you up to RECEIVING more. My 14 years expertise in coaching and own knowledge and skillset from rapidly growing a multi-six figure business organically will support you to take soul-aligned strategic action to bring you the success you want.
MULTI-AWARD WINNING SUCCESS MASTERY COACH, PSYCHOLOGY EXPERT AND BESTSELLING CO-AUTHOR
Incase you haven't heard of me, here is why I am qualified to help you achieve the freedom, success and transformation you crave. I have over 14 years experience helping people create positive transformation in their lives. I have helped thousands of women learn to love and believe in themselves and experience rapid success transformation in all areas of their lives and businesses. I have master's level qualifications in psychology, behaviour change and social work as well as training in advanced hypnosis techniques.
I experienced significant transformation in my life and business after healing my childhood wounds and combining subconscious mindset work with coaching, energy work and organic marketing strategies. My business rapidly grew to six and then multi-six figures within another year. My integrated approach to success is the missing ingredient from anything you've ever tried before.
HERE IS WHAT YOU WILL GET OVER THE 33 DAYS
A Deep Dive Assessment to uncover your biggest hidden blocks to success (this alone triggers huge change!)
A mind blowing 2.5 hour advanced hypnotherapy session
3 x transformational coaching sessions with my exact strategies to grow you and grow your business.
A Personalised Success Transformation Recording to calibrate your mind, heart and energy to soul-aligned success.
24/7 access to support from me throughout
THE ONLY WAY TO DESCRIBE THIS PACKAGE IS "LIFE CHANGING"
Ruth healed her not enough wound, secured 2 new £12.5k high ticket clients (a price she had never charged before) and has the solid foundation to take her multi-6 figure business to 7 figures.
Sarah found the root of her fear of success and attracted huge business opportunities, seeing rapid growth in her business. Within months she added 4k to her monthly revenue.
Kirstin overcome her visibility fears and finally launched her online business- something she had never been able to overcome with other coaches.
Tracy overcome her imposter syndrome, secured two huge deals for her multi-million pound company, lost weight and started dating again once we healed the root of her self sabotage.
Amy banished imposter syndrome and launched her business to immediately full-booked success!
M overcame horrific childhood abuse she had not been able to heal with any other therapist over tens of years of healing. Her business exploded immediately and grew in revenue by £6000 more than ever before during our package.
PAYMENT PLAN AVAILABLE
X3 MONTHLY PAYMENTS of £1,222
Please note - all payments must be received before access to the service is given.
I came to Natasha as a fear of success was holding me back in my business. Natasha was not only able to heal my fears around my business but also helped me to stop worrying about what other people think. Not only did I 2.5x my income after the 28 days working together but I also found a way to earn consistent income each month which has been a game changer for not just my mindset but my confidence as well. I highly recommend working Natasha if you are looking to overcome anything that is currently holding you back.
RUSHANI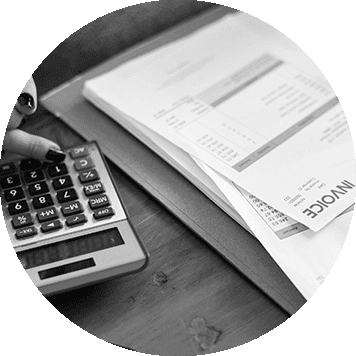 I had a package with Natasha to work on increasing my self worth and removing money blocks. After 3 weeks I found I was less bothered by others opinions and more trusting of my own and felt able to chase overdue invoices which had been really hard previously. I received £17,000 in outstanding payments! I would highly recommend Natasha.
ANDREA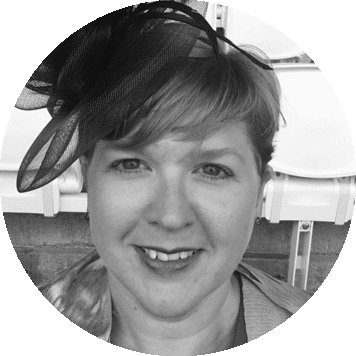 When I signed up to work with Natasha I was a bit skeptical. I'd read all the reviews, and trusted her from working with her previously, but still wasn't completely convinced it would help me. I gave it ago and am genuinely shocked by the changes. I have seen a huge benefit in my business and my personal life. It had a snowball effect for me, and work started flooding in from several big agencies wanting me to train their staff within weeks. I am so grateful.
SARAH FISHER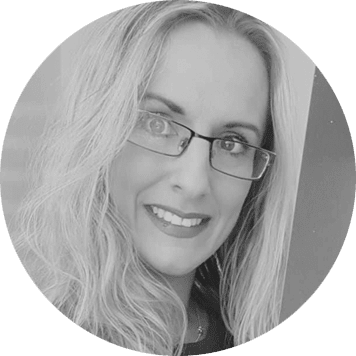 Despite already having a successful six figure business I felt held back in regards to my confidence in some areas of business. I wanted to work with Natasha to help take my business to the next level. After 28 days I felt so much more confident in myself with clients and other professionals. After working together my productivity soared and I was doing things in my business I had been putting off for years, my average sale increased by over £300 and I was selling high priced packages with ease. I feel comfortable and confident on the phone and in person, and finally feel confident and comfortable promoting myself. As a bonus I noticed improvements in my personal life too!
NICOLE WHYTE
RESULTS DISCLAIMER:
The results stated above are results from personal and client results. Results are not typical and these examples are used for reference purposes only. Results will vary depending on (but not limited to) your background, experience, and commitment and stage of business you are in.