How is it that your work makes you feel whole… but you still feel like something is missing?

Hi lovely, Natasha here..
..and there's something important I need you to know.
The story of your past doesn't have to define the story of your future.
Our stories might not be exactly the same, but we both have a deep drive to help people and massively impact the world. It's our purpose. It's what we love. It's what makes us feel whole while we're serving others. But if you still feel like "something" is missing the rest of the time, that's a sign that while you've achieved some success, you've not yet achieved success mastery.
The fact that you're here reading this means you're ready to leave what's been holding you back firmly behind you, redefine success, and write a powerful new story.
One where you unlock + unleash your hidden potential and help your clients in an even deeper and more profound way.
One where you change so many lives that you truly leave a legacy that transforms future generations.
One where you have it ALL with ease — the next-level income, the loving relationships, the freedom to enjoy life outside of work, and the deep fulfillment that you're following your heart and doing what you were put on this earth to do (not what someone else expects you to do).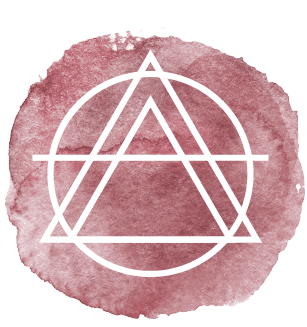 Before rewriting my own story, I felt incomplete and believed that to be loved by someone else I had to be someone else. Childhood trauma from chronic abuse and bullying will often do that to you. Nothing I did was good enough, and I ended up trying to please others at the sacrifice of myself. I did what others expected me to do… just because I wanted recognition and praise. I even ended up in unhealthy and abusive relationships… because I thought that was what I deserved.
One near-death experience later at the hands of an ex-partner and a switch finally flicked inside me. My mother wasn't going to rescue me. A man wasn't going to rescue me. I had to rescue myself.
So I got out of the relationship, stopped trying to drink away my pain on nights out, changed my degree to psychology, knuckled down, wrote an award-winning dissertation on domestic violence, and eventually became a specialist social worker who was chosen to transform the most challenging cases. During my studies, I had a dream about starting a business, and the next day I found a white feather in my car! White feathers have always been a sign for me. So I took this feather as a sign and also started a health food business on the side. (Hello high achiever identity.)
This was my first taste of real success — but it still came with a sacrifice. While I was making conscious positive changes to my life, the deep subconscious wounds remained.
Then I had a traumatic birth experience with my son. The childhood trauma I experienced all came to the surface and I realised that while I had made so much progress in life on the outside, I hadn't truly healed on the inside.
Suddenly, I found myself a single mum of a 10-month-old, and signed off my social work job with stress and postnatal depression. I was still running my food business, but I was overworking, overdelivering, and felt like a total fraud. (Can you relate?!) The situation wasn't sustainable and something had to give. It wasn't going to be my baby or my business, so I left my social work career behind with barely enough to pay myself minimum wage each month and began to focus on what my definition of success was.
Discovering the *real* secret to success...
This was when my journey of healing really began. Instead of focusing on everyone else, I started focusing on myself. I worked consistently on my mindset and learnt how to love myself. The business grew, but slowly. In 2018 I was desperately working towards my 5k month goal but I couldn't get near it and didn't know how to break through it.
Then I came across advanced hypnotherapy. Being someone who has always had an open mind I was intrigued to try it. When I did… BAM. My business exploded and was hitting five-figure months consistently. Then I added heart and energy work into the mix and my mind was blown at how fast my business grew.
I hadn't done anything physically different, but I was suddenly taking action fearlessly and success came way more easily.
People could see it happening, and they wanted the secret! I knew that the secret was deeply healing myself, so pairing my extensive background in human psychology with training in subconscious and energetic techniques seemed like the perfect opportunity to make a bigger impact and help others transform their inner and outer worlds too.
Within a year I was fully booked with a waiting list and making my yearly social worker wage every month. Soon after I was making it in one WEEK. Then in 4 days....then in ONE day (holy moly!). Within two years, multi-five-figure months and six-figure months became my new normal. My methods were so innovative and got such rapid and unrivalled results that people started to recognise me as a pioneer of the business success industry.
You might be thinking this is where the story has a happy ending! Not quite.
Even though my business was booming, I became so focused on hitting bigger goals that other areas of my life were suffering. I'd found an incredible man to share my life with — but I kept sabotaging my relationship every time my income grew. I was doing my life's work and my soul was soaring — but my health started to decline. I was impacting more people — but I had less time to spend with my son. (The reason I went all in with my business in the first place was to have MORE time with him!)
It felt like I couldn't have it all. That's when I realised that it's not just about achieving success, it's about achieving success mastery.
Success in ALL areas of life, with ease.
Self Mastery + LIFE Mastery + Business Mastery = Success Mastery

Once THIS clicked, I opened myself up to receiving on a whole new level. Now my success isn't just linked to a number, it's linked to my soul.
I've been able to continue growing my income and impact while working less than ever before.
I have a loving longterm relationship with my soulmate that wasn't available to me before.
I'm a calm and patient parent to my beautiful son and he gets the BEST of me instead of the leftovers.
I've brought more and more of my intuition into my business and the more I've shown up as my true self the more perfect clients have been magnetised to me.
I love, trust, and believe in myself and my work more than ever before. (I mean, the results my clients get speak for themselves…)
ALL OF THIS IS POSSIBLE FOR YOU!
No matter what you've been through in your past and what's still showing up in your present, when you deeply heal yourself, you get to become the leader of your future.
While I may not have walked in your shoes, I know what it feels like to:
Struggle to break through income ceilings

Doubt myself constantly and question every move I made in my business

Fear showing up online in a bigger way and then feel disappointed in myself

Sabotage myself over and over 

Believe that I have huge potential but no idea how to unlock it

Hit a goal and then feel no real satisfaction from it (so I'd just move the goalpost and put more pressure on myself)
But I also know what it feels like to:
Go from consistent £3k months to consistent high multi-5 figure months (and a few six-figure months sprinkled in!)

Explode my visibility online without any fear attached (and build my business through organic marketing strategies only — zero ads!)

Find the love of my life after a string of failed relationships 

Raise a wonderful son (he's currently 4 and my greatest teacher) and balance spending time doing the work I love with spending time with the child I love

Heal from deep childhood trauma (including chronic abuse and an unrelated painful mother wound) 

Build my business in a way that allows me to help more people without working more or working harder 
The ONLY thing I did differently was to heal myself on the inside so that I was able to take fearless fast action. As soon as inner transformation happened, outer transformation followed.
I've felt pain. I've felt unconditional love. And I've felt (pretty much!) everything in between. And I channel all of this experience into my unique success mastery coaching and transformational healing work.
There's a recipe for success mastery, and it's time to activate the magic ingredient. You.
Helped thousands of women heal from the past (including extreme childhood abuse) to have fulfilling lives and more successful businesses
14 years experience in qualified therapeutic roles, including work on a rapid intervention team as a specialist social worker
Trained in a huge range of therapeutic and behaviour change tools, including advanced hypnotherapy, inner child healing, motivational interviewing, and solution focussed techniques
Award-winning Psychology Expert with masters level qualifications and published research in the psychological field
Published in The Independent, Metro, Thrive Global, Medium, Fabulous Magazine, and Wales on Sunday
Co-authored 2 international bestselling books on Amazon Winner of Welsh SME Creative Entrepreneur of the Year 2019
Awarded Top 100 Business Women in Wales 2018 and 2019 and also selected as Top 5 Business Women in Wales 2019
Handpicked as one of the top 35 under 35 business women in Wales 2019
Finalist for Mpower Business Award in Courage