 A 8 month deeply transformational group experience for the ambitious woman who is ready to unlock her hidden potential for even more impact, love, money and success.
in this one of a kind experience, you will...
My version of modern-day magic awaits you. I call it magic, but the results this experience has created for over 400 women are extremely real.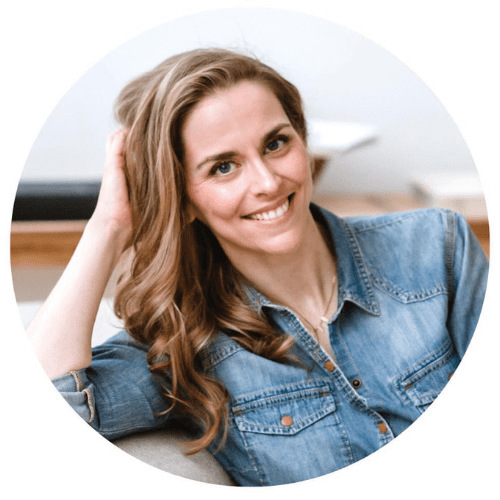 "The UUA was like coming home to myself. Literally in the first week of the Academy, my life began to change. I began to see myself differently, and started to step up as a leader in my industry without fear. I launched a successful course within a few days (making 5k and 80k in a later launch). I've even pioneered a new training method for my industry I had been struggling with for months. You gave me the tools to find who I am and how I want to live my life and how I want to coach people and how I want to create. I didn't realise how much I'd been holding myself back until I joined UUA."
JESS KEATING, CHILDRENS AUTHOR & MONEY COACH
I am a Multi Award Winning Multi 7 Figure Success Mastery Coach, Healer, Psychology Expert and Transformational Pioneer in the business success industry. I believe that inner transformation is the key to the big results you want to see in your business — and I believe it because thousands of my clients have shown me (and themselves!) that it's true.
Through my personal journey and thousands of hours of coaching and healing women entrepreneurs, I discovered four key Success Saboteur Archetypes™ that impact the level of success every single one of us experiences in our lives and businesses. These are false masks that we present to the outside world to gain approval and to stay SAFE. The problem is what developed as a mechanism to protect us and keep us safe now in fact keeps us small. It doesn't matter whether you earn £3,000 a month, £30,000 a month, or £300,000 a month, these saboteurs will keep cropping up. They can hold you back for months, even years, until they are addressed. I see them in all my clients, even the ones who make millions.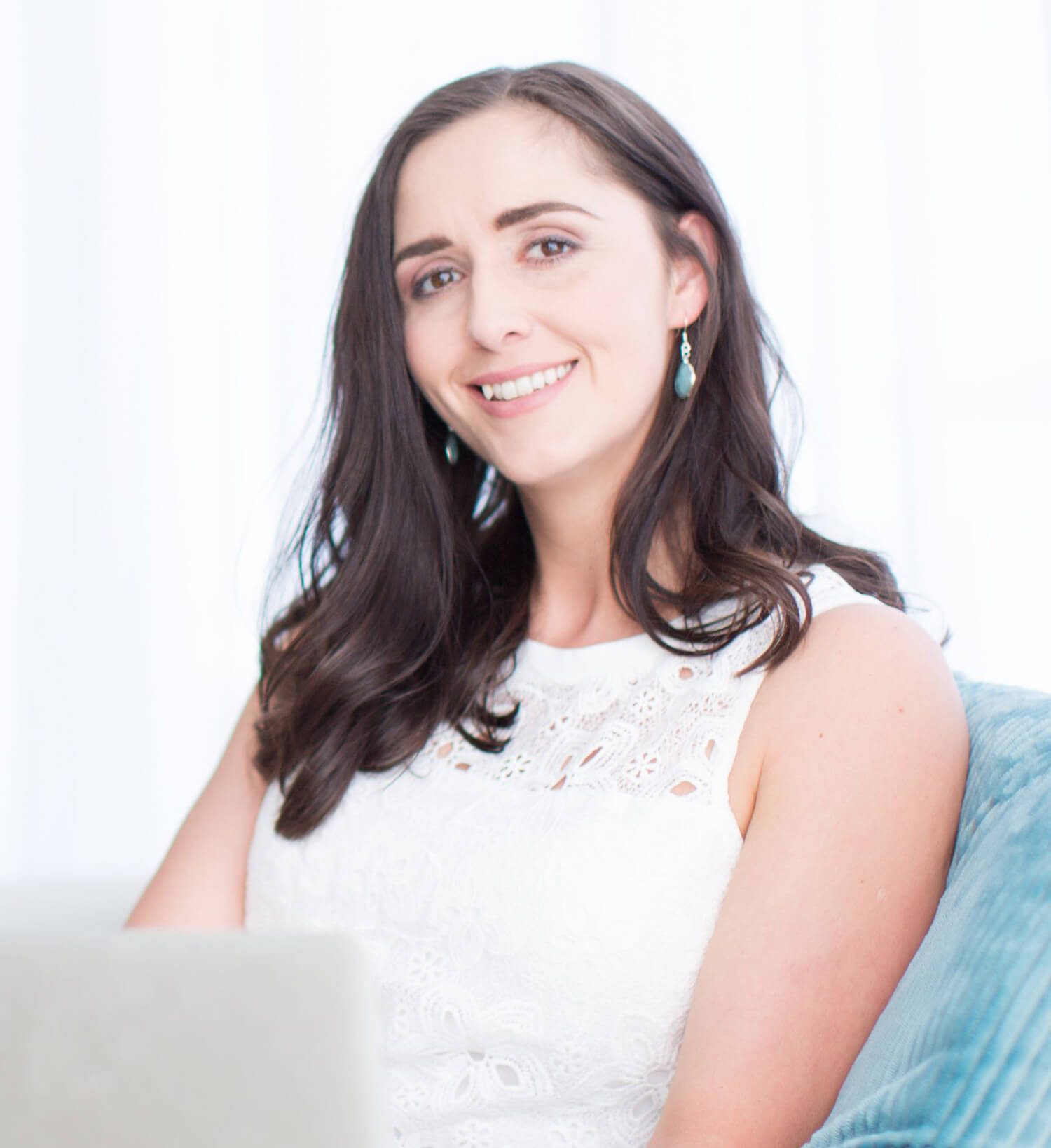 THE OVERGIVER | THE IMPOSTER | THE OUTCAST | THE HUSTLER
Healing all 4 and unveiling the hidden gifts behind them is what leads to unlocking that Ultimate Uplevel and achieving success mastery: true success in all areas of your life and business with ease.
are you truly ready to have it all?
I work with high achieving women in business who are destined to be powerful leaders and legacy-leavers, like you. You're in business because you have unique gifts to share, big dreams to achieve, and you want to have a soul-shaking impact on the world. And whilst you're grateful for the success you already have, the problem is that it often comes at a sacrifice or sabotage. You are ready to stop playing small and expand your capacity to have it ALL - impact, love, wealth and success — with a lot more ease.
Growth has always been important to you, which is why you've invested in personal development, mindset work, courses, business coaches, and maybe even therapy before. It's all helped to an extent... but your Success Saboteurs™ are stopping you from taking consistent, aligned action and from getting consistent next-level results.
You could spend another few years figuring it all out yourself, but you want more impact, more income and more freedom faster. You are fed up of hustling and not feeling like you are seeing the results you expected. You want to experience the Ultimate Uplevel - emotionally, financially and spiritually.
You're ready to commit yourself to The Thing that will not only get you serious results, but lasting results The Ultimate Uplevel Academy will introduce you to Success Imprnting®, the missing ingredient from any personal development or business course you have ever done before. This unique and deeply profound 5-level healing approach combines human psychology, coaching, mentoring, energy healing, and aligned action taking. It will silence your saboteurs, unlock your hidden potential, and make you magnetic to abundance beyond belief in all areas of your life. Because let's face it, success in one area and not others isn't really success is it? (I learned this the hard way!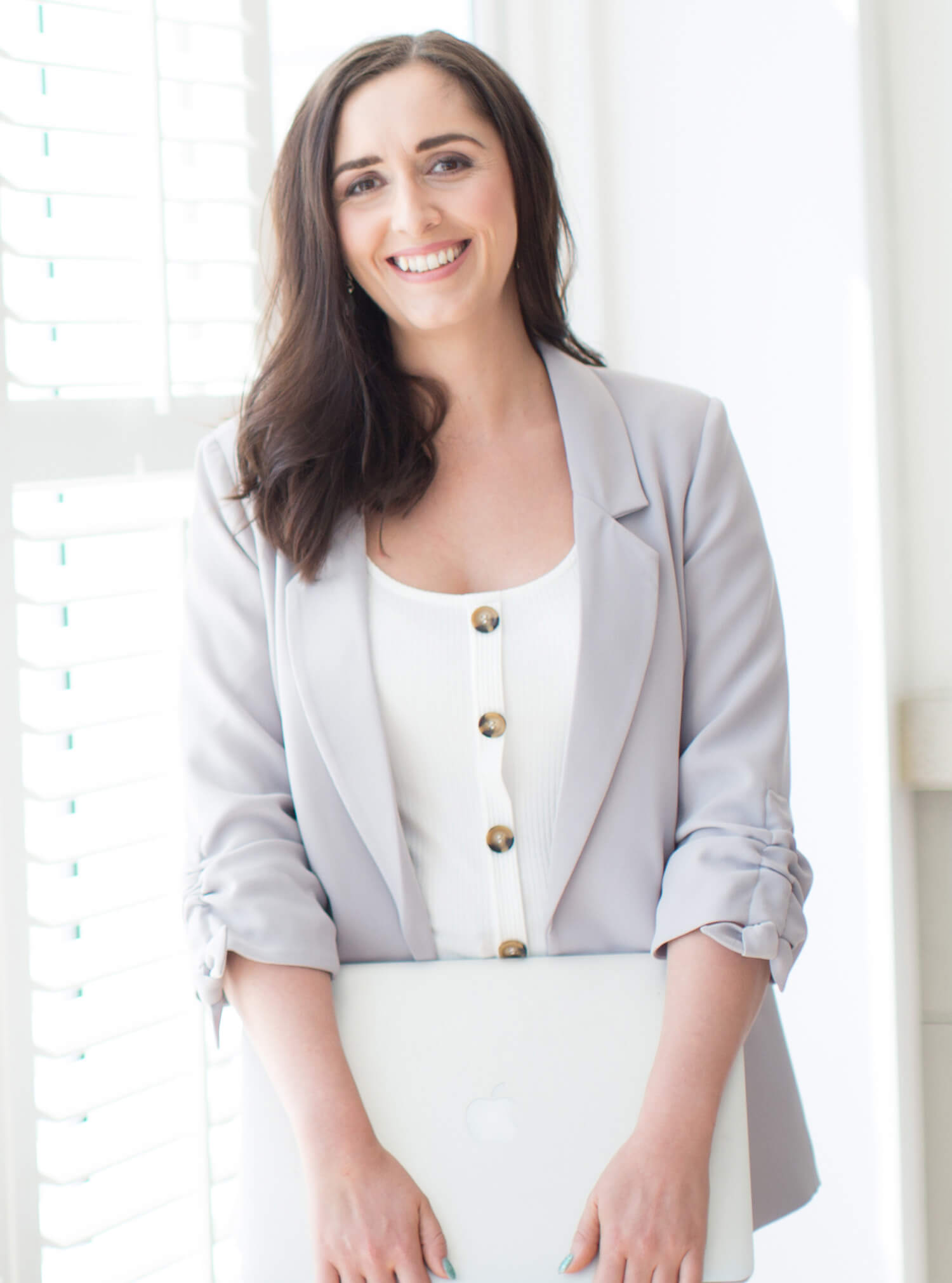 any of that sound like you? 
Like most other women I work with, you've probably invested considerably in courses, coaches, read all the books and have been working on your mindset for some time...but you are still sabotaging yourself and keeping yourself from truly stepping into your power and full potential. It wasn't meant to be this hard, right?
Imagine going from constantly hustling, sabotaging, sacrificing and playing small to experiencing true freedom (that's inner freedom by the way!), feeling like a leader, breaking through multiple income ceilings and magnetising more success working less?
what would it be like if...? All of the above are examples of exact results that come in daily from clients who once felt the same way you do. Blocked, stuck, and exhausted when trying to break through to their next level, stepping up as a leader in their field, and experiencing success on all levels without sacrifice.
That's where my Ultimate Uplevel Academy can change you, your business and your life, taking you from feeling like 'having it all' isn't possible for you to feeling and experiencing that EVERYTHING is possible for you.
The beauty of The Ultimate Uplevel Academy is that it will work for you wherever you're at. Whether that's $2000 a month with a handful of clients, or multiple six-figures a year with hundreds of clients. There are always new levels of healing — and they lead to new levels of success.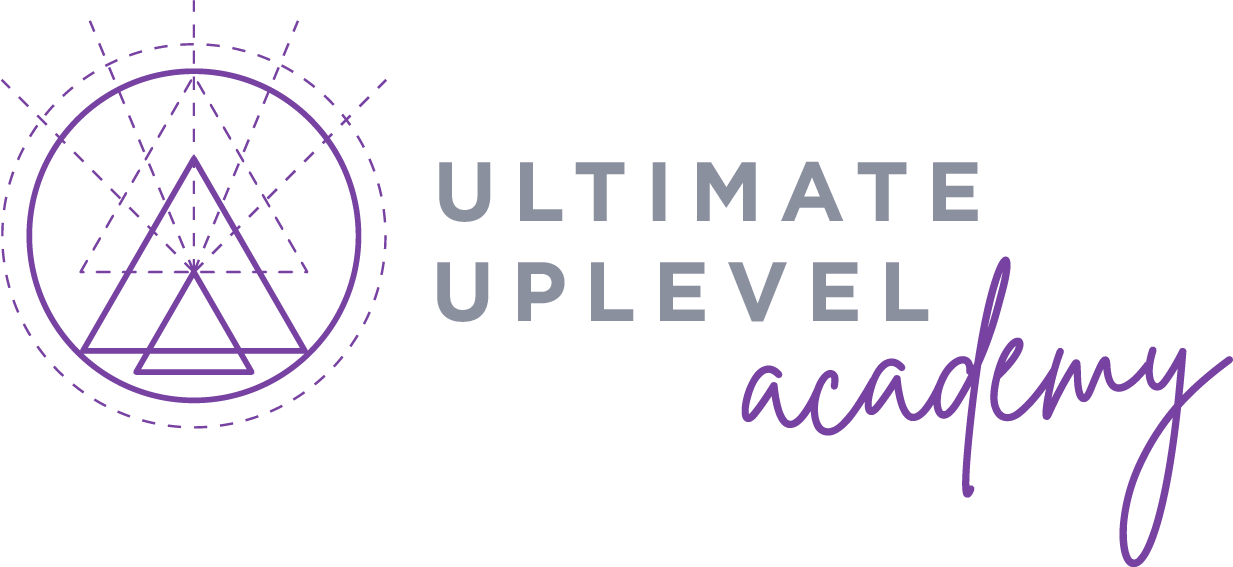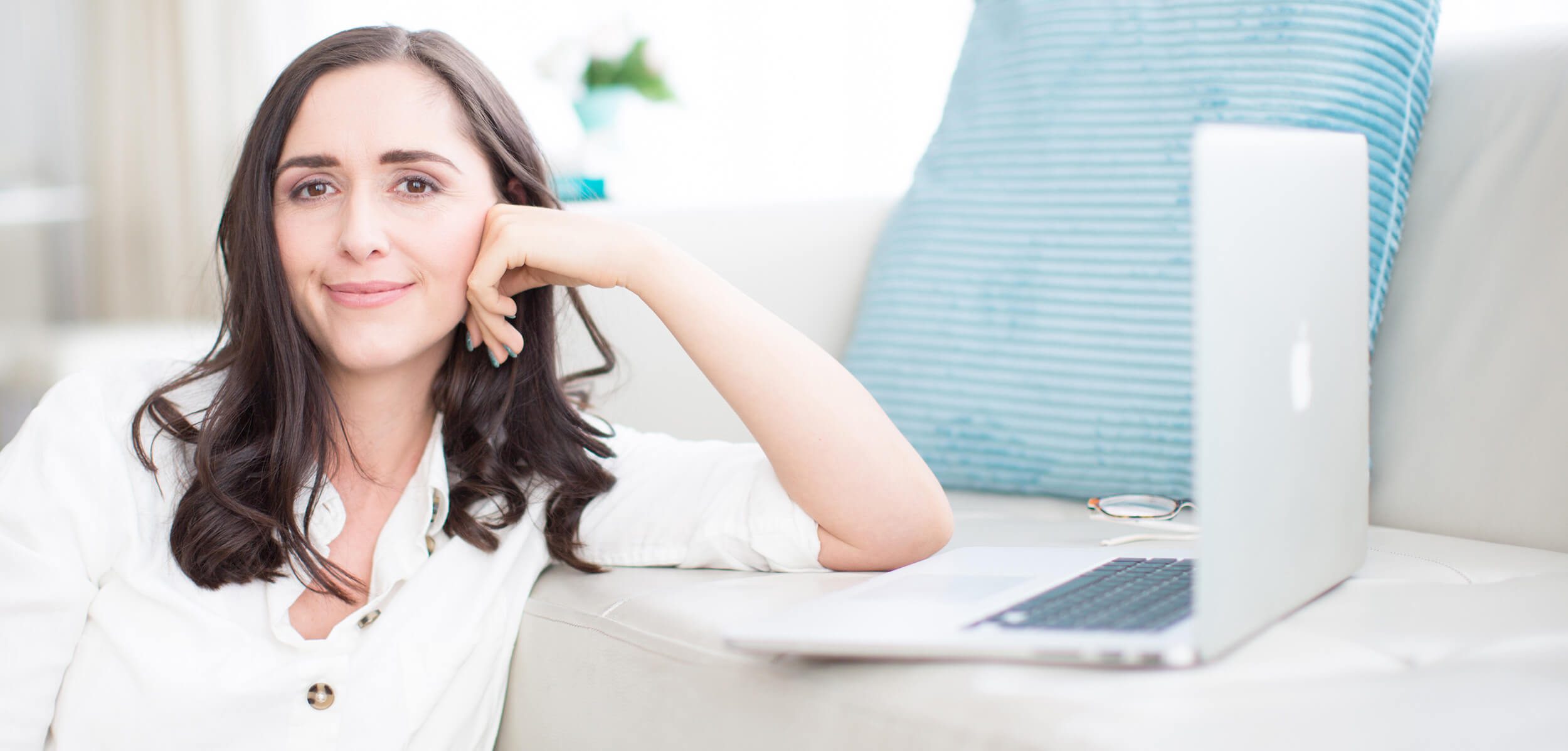 The Ultimate Uplevel Academy is my most powerful and innovative work crafted into a 8 month highly supported group container with mindblowing weekly pre-recorded workshops (released mondays so you can do it in your own time wherever you are in the world) and weekly live Q & A support to heal each of your 4 Success Saboteurs™ and unlock your Ultimate Uplevel for quantum leaps in impact, love, money and success. These much loved live sessions are every thursday - all questions answered and replays available. It's like 4 powerful courses in one experience.
Each of the 4 Saboteurs has a dedicated 6 weeks of deep healing and action taking followed by 2 weeks of integration to create rapid and radical shifts in you, your life and your business so you can step into the magnetic leader version of you:
Overcome your 'Overgiver' and become a Receiving Queen
"The UUA is one of the most self-revealing and self-improving courses I had ever taken. My Overgiver was one of the strongest and I can say it healed. Before joining, my side business as a spiritual coach hadn't  really taken off. In 18 months I had not a single paying client. After 1 month, I got  2 clients, and the next one another one for my high-value session. It blew my mind! Nearing the end, I signed a consulting deal for almost a half of my corporate monthly salary. What?! On the side, my marriage improved, my relationships improved, and most importantly I got in touch with myself. I see myself now as a goddess. I could go on and on. The transformations are deep. I got more than I ever could have imagined."
Janja - Spiritual Coach
Banish your 'Imposter' & Awaken your Inner Coach
"During Intuition & Innovation my energy began to shift almost immediately, and that caused my actions to shift, too. I began to see myself differently, and started to step up as a leader in my industry without fear. I launched a successful course within a few days bringing in 5k, restructured my business to grow and now share my wins proudly. I've even pioneered a new training method for my industry that I'd been struggling with for months — it just came together beautifully and easily after doing this work. And then I went on to have an 80k launch just half way through the Academy. I didn't even realize how much I'd been holding myself back until I joined UUA. This is the magic that Natasha helps you uncover."
Jess Keating - Children's Author & Coach
Own your 'Outcast' & Dare to be Truly Seen
"Authentic Visibility really helped me find my voice. I felt much more connected to my story, the way that I want to speak, and worrying less about what people would think. Something had lifted to give me space to just be myself and feel confident. Coming out of the Academy I had my first ever 6 figure launch, more than double any launch I'd had before."
Zoe Hawkins - Coach & Coach Trainer
Let go of your 'Hustler' & Magnetise with Ease
"I knew this was the missing piece to my puzzle. And I was right! By the end of the first week I had an AHA moment where all of a sudden I knew that being a millionaire was possible for me. Becoming a millionaire is not something I'd even considered before, I had told myself that people like me don't get to have money like that. But a level of self- worth awakened in me that boldly said: Why not me! I finally launched a course idea I had been sitting on for years and had 17 sign ups! This course is worth every penny and so much more."
Fiona Black - Spiritual Life & Business Coach
Not only that, but when you are in the Academy you get your full breakdown of your Success Saboteur Archetypes™ (see the picture below for an example) AND access to my library of business workshops with myself and other experts (worth thousands!) to help you uplevel even more.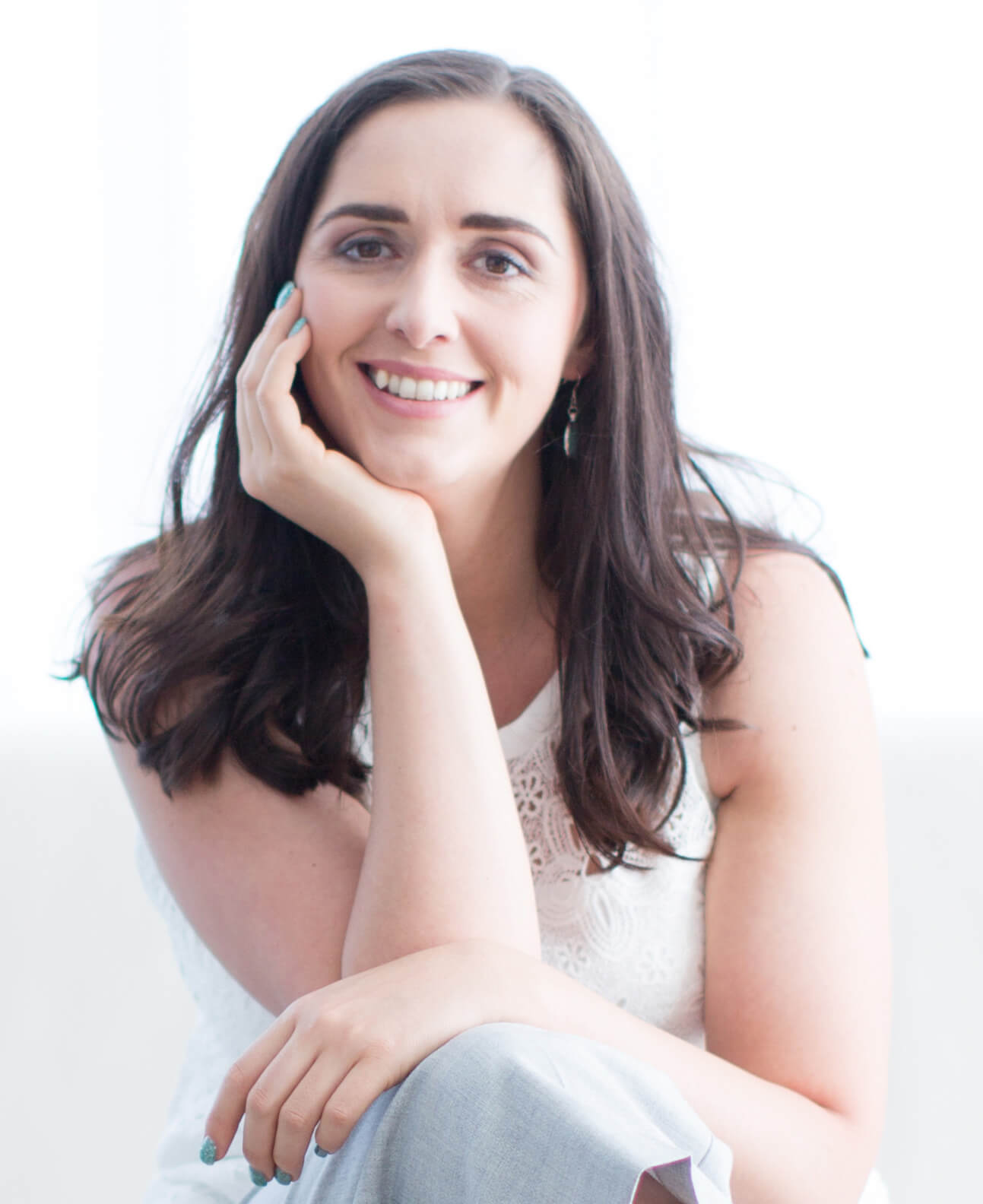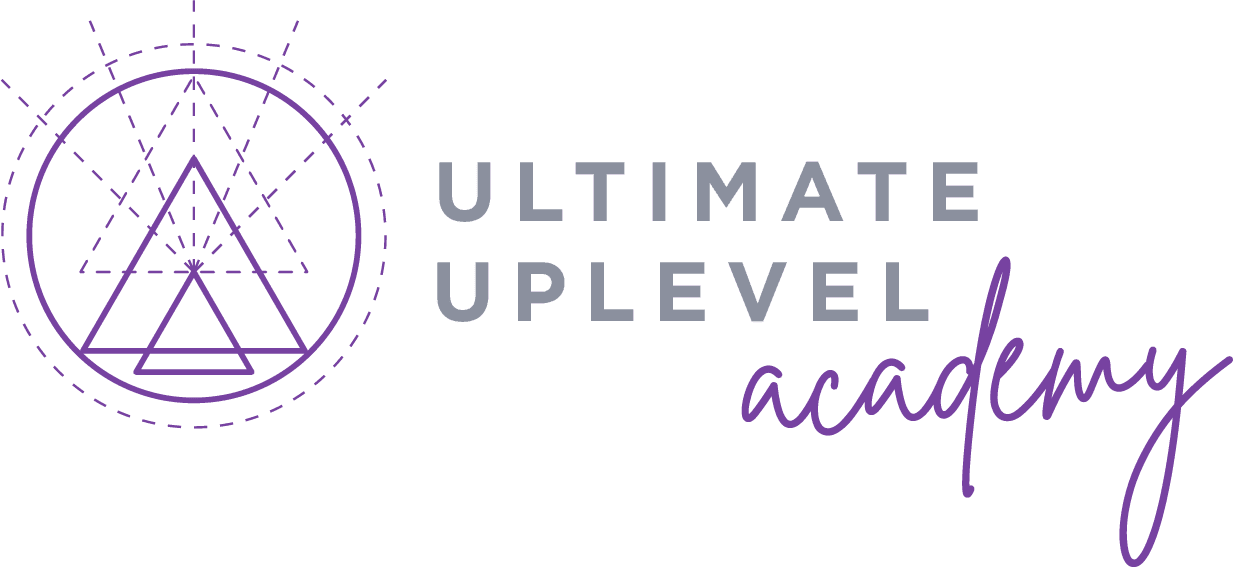 Unlike other courses or inner work you've tried out there, my work combines the power of working with the conscious mind, subconscious mind, heart, soul, energy and aligned action to collapse timelines to dramatic transformation in you, your life and your business so you can have it all with ease.
My clients describe my work as 'magic' or 'wizardry' but really it's just a unique combination of personally tried and tested scientific and spiritual techniques, I like to call it Modern Day Magic.
This is the exact combination of inner work and action that I took to overcome my own Success Saboteurs™ and grow a business that has made multi-millions in 3 years of starting (2021 was a $multi 7 figure year!).
I am widely known for my rapid and unrivalled results in the business success industry with my innovative approach to transformation:
Success Imprinting: The 5 Dimensions of Healing™:
Mind Healing

(Transforming your beliefs on a conscious, subconscious and superconscious level)

Heart Healing

(Releasing buried emotions and healing key life relationships that are blocking your growth)

SOUL HEALING

(Integrating parts of the soul that fragment off when we experience trauma or wounding so we feel whole again).

Energy Healing

(balancing and unblocking your energy so you show up in a magnetic and powerful way unapologetically)

Action healing

(aligned action taking that brings your version of success into fast reality)
This is NOT like other courses where you just learn information. My courses are deeply transformational experiences that include a mix of information, transformation and integration for rapid and lasting change. Clients see life changing results in the first 1-2 weeks (and you get a whole 8 months!).
When you go through the profound transformational journey in the Ultimate Uplevel Academy, you will not only magnetise more clients, break through multiple income plateaus and make more money, you will experience deep healing that will impact on every relationship in your life (especially your relationship with money) and feel a deeper level of love, trust and worthiness than ever before.
If you've tried everything else out there, that tells me you need to work on YOU. Your level of success in life and business is a reflection of YOU — and the Ultimate Uplevel Academy will give you the healing, strategies, and tools necessary to have it ALL — financially, emotionally, and spiritually.
Starting on the 30th of October 2023
With Lead with Love which will help you to overcome your "overgiver" and love yourself to success.
To buy each of these profound courses separately will cost £1333 each (£5332) That doesn't include my Business Workshop Library (Value thousands!!).
For a short time, you can get the whole 8-month Ultimate Uplevel Academy experience for a jaw-dropping investment. 
"Natasha can do in one session what takes other coaches and therapists months or even years."
"I've spent $17,000 on coaches and courses and nobody has ever shown me how easy and simple it can be like you have."
"I have achieved more in my business in one month than I have all year."
Option 3 - vip with Kirsty
FULL UUA EXPERIENCE & 4 x 1:1 THERAPEUTIC SESSIONS WITH OUR LEAD HEARTHEALING THERAPIST
PAY IN FULL - early bird pricing
MONTHLY INSTALLMENT OPTIONS - early bird pricing
Get access to our Revolutionise your Revenue Library while you wait for the programme to start
"Natasha can do in one session what takes other coaches and therapists months or even years."
"I've spent $17,000 on coaches and courses and nobody has ever shown me how easy and simple it can be like you have."
"I have achieved more in my business in one month than I have all year."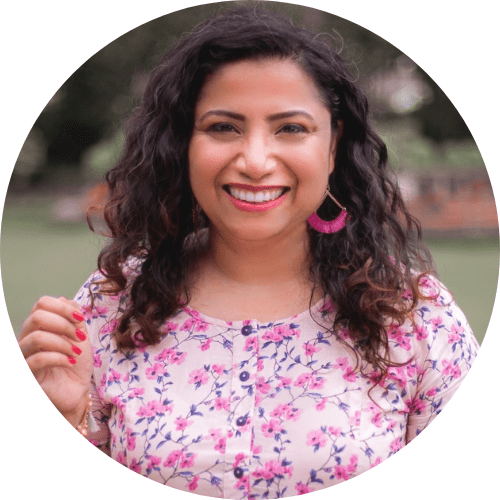 "I had already unlocked 5 figure months prior to the UUA through other work with Natasha. Going through the Academy I have become more and more confident in who I am, more and more clear on what I want from my life. I'm clear in my ideas. I am more me. The Hustler was my biggest Success Saboteur so my biggest shifts came in the Wealth & Worth Mastery module. For the first time I feel like I am unconditionally worthy, which I have never felt in my life. I don't feel like I need to prove myself or that I need validation from anyone or to impress anyone now. That was alone worth the price of the Academy. When I invest I invest to calibrate to the mentors energy and Natasha holds such an amazing space. Natasha, you over-deliver every step of the way, you are always there for anyone and anything we share you have got us."
SWAPNA, MINDSET & MARKETING MENTOR
"I joined the UUA because I realized after three years in business that I had invested in so many different courses and it was all focussed on strategy. But it wasn't really about the strategy, you have to have the feelings, and the power, and the knowing that you're worthy of it. What I love about the UUA is that you do the inner work, but you also cover the strategy too, which is amazing. I was making money before the UUA. I made almost multi-six-figures last year, but at the same time, I knew I could do more, and I knew I wasn't showing up authentically. The first part of the program, Authentic Visibility, really resonated with me. Then the Wealth & Worth Mastery was an amazing module, it just changed everything for me. It helped me let go. And it didn't just fix business, it fixed my love life too. The morning that I did the meditation hypnosis, all of a sudden that day three guys reached out, and then a couple of weeks after that, I launched a new part of my program and I had a lot of ladies come on within 36 hours, I made over $18,000. If you're feeling attached to your business, feeling like you have to work all the time, feeling addicted to it, this course is going to help you really change the way you think about things and allow yourself to make money with ease. And that was the best part, when I made $18,036 in 36 hours, I was like, "who the hell am I?". It's just letting go of that attachment. If you feel like this is calling to you, take a deep breath in and just allow it, because if it's calling to you, there's a reason for it."
DANIELLE, THE ENERGY MASTER
"The deep inner work Natasha guides you through, the healing and transformational Success Imprinting sessions she gives are so powerful it is something I never experienced before. After only two weeks in the course, Intuition & Innovation, I felt a radical shift in my mindset and I started experiencing incredible results. I could feel a higher self trust in myself, my worth and my ideas and projects. By 2 weeks into Wealth & Worth Mastery, I realised I was playing small for people pleasing, over giving and undercharging. I was selling every day & I already more than doubled my income in comparison with the year before! By the end of the Academy, I had my first 5 figure launch. The inner coach work Natasha teaches in the course, that I'm doing every day, is so powerful and has unlocked so much positive energy in me, I just love it and you have absolutely to try it because it will change your life."
"When the Ultimate Uplevel Academy came along, it was a no brainer for me. I've seen so many charities in my area across the UK, just gone because of what's happened globally. And we haven't just survived.. We have absolutely thrived because of the work I've done with you. I really can't thank you enough for that. I'd formed beliefs when I was like eight years old, that I'd carried with me forever, that it really wasn't safe to be seen at all. But I became like the visibility queen overnight and I started posting every day. Now my impact is massive. I've got people from all over the country now signing up to what we do. I'm not just a little local charity anymore. Last month we had the biggest month of income ever. We made 58k last month, which is just phenomenal. I've never known anything like it. And it's all because I now see myself as a change maker, as someone here to change the world. I believe in myself. People see me as a leader and I feel like one too. Going through the Ultimate Uplevel Academy not only improves business, it's everything. It's every aspect of your life. My relationships at work have improved dramatically. My relationships with my children. My husband, my husband's family, it's just a massive ripple effect."

I've tried so many things already, books, courses, programs, coaches, and nothing has worked. How do I know this will?
Here's what I know. When you work on the 5 levels of healing my Success Imprinting Method provides combined with my tried-and-tested organic marketing and sales strategies, your success is inevitable. If you show up to the calls, listen to the Success Imprinting recordings, go through the workshops, and apply the strategies, this will work for you. Those things you already tried didn't work because they didn't focus on your healing first, and they didn't use this unique blend of healing and teaching. Even that mindset work you did before just didn't go deep enough. The Ultimate Uplevel Academy does. And when you're mind, heart and soul are aligned, You become unstoppable.
This feels like a big investment, how do I know it will be worth it? 
I think the real question is whether you believe YOU are worth it. I know you are, and you'll know you are once you experience the magic in Ultimate Uplevel Academy. I know that money can be a big decision-factor, and that's why every module has money work on some level and we even have a whole 8 weeks dedicated to it on Wealth & Worth Mastery. If it helps, most of the women who go through this make their investment back within just one month. Besides the financial results, you really cannot put a price on feeling worthy, enough and free from anything that has hurt you in the past. 
I already feel like I have so little time, how can I fit this in? 
When something is important to you, you make time. This is the single most important investment you will ever make. We collapse time in your success journey with this course and have a high level of support and accountability for you. You could carry on doing what you are doing and waste time not getting anywhere fast. Or you could give me a few hours a week and see the most dramatic change in you, your life and your business you will have ever seen.
I've already done hypnosis. Is THIS the same? 
This is not the same as anything else out there. My innovative approach to unlocking rapid quantum leap results for myself and my clients from my clients comes from my own unique and groundbreaking methods innovated from my 15 years in transformation and healing work with thousands of entrepreneurs. Many of my clients have tried hypnosis, CBT, NLP, counselling and even years of psychotherapy and have not had the level of healing or tangible results they have had in a short space of working with me.
How long do I get access to the materials?
We have now added extra time BETWEEN Success Saboteur experiences for you to catch up and be fully supported. So you get a whole 8 months to access the materials and be deeply supported by Natasha as well as her team of experienced therapists as you dive into this incredibly transformational work. When you graduate you will receive 4 Success Imprinting Audios (worth thousands alone!) to listen to forever more.
You will receive 8 months access, which is the duration of the programme. This is for two reasons.
1 - when people have lifetime access to materials we noticed they were 'drifting' and not getting the work done and not getting the results they deserved! We have seen much higher completion rates and better, faster results for our clients using the limited access approach. 
2. There is deep therapeutic work in the course and so it is supported-only content (not self study). This ensures we keep our duty of care to you and you are completely supported by myself and my team as you are diving into the healing and transformations. 
FULL UUA EXPERIENCE & 3 x 1:1 THERAPEUTIC SESSIONS WITH NATASHA, AWARD WINNING MULTI 7 FIGURE SUCCESS MASTERY COACH, HEALER, PSYCHOLOGY EXPERT & TRANSFORMATIONAL PIONEER TO GO EVEN DEEPER INTO YOUR HEALING
PAY IN FULL - early bird pricing
MONTHLY INSTALLMENT OPTIONS - early bird pricing
FULL UUA EXPERIENCE & 4 x 1:1 THERAPEUTIC SESSIONS WITH LEAD HEARTHEALING THERAPIST KIRSTY TO GO EVEN DEEPER INTO YOUR HEALING
PAY IN FULL - early bird pricing
MONTHLY INSTALLMENT OPTIONS - early bird pricing
Get access to our Revolutionise your Revenue Library while you wait for the programme to start
The results stated above are results from personal and client results. Results are not typical and these examples are used for reference purposes only. Results will vary depending on (but not limited to) your background, experience, and commitment and stage of business you are in.