Receive & Achieve® HeartHealing Package
Come on a HeartHealing® journey to receive and achieve your next level of money, love and success
I am Natasha Bray, Founder of the School of Healing Mastery, world leading Multi 7 figure Success Mastery Coach®, Spiritual Mentor and Master HeartHealer®. For the last 15 years I have been  transforming lives and helping people overcome blocks, inner wounds and trauma that are holding them back and causing them to sabotage themselves, their relationships and their businesses. 
I believe in a world full of women rich in money and love. My mission is to break the cycle of 'not enoughness' and self sabotage passing down to our future generations by healing 10 million hearts so that more women, just like you, can experience deeper levels of love, inner peace, money and success (without the sacrifice or sabotage). 
This 1:1 package is for you if…
You feel stuck at a certain income level or are experiencing feast and famine income months in your business or like you can't have it all.

You are a high achiever and consistent 5 figure, multi 5 figure, 6 figure (or even multi 6 figure) months or launches are something you have as part of your vision.

You want to get off this rollercoaster of not feeling good enough, worthy or like you can truly trust yourself and your abilities

Success seems to come at a sacrifice, hustle or struggle to your relationships, yourself or your health

You know you are destined for more but it feels like an invisible wall is blocking you from reaching your full potentia

You want to receive and keep higher levels of money and wealth.

You have tried many other healing methods, coaches, healers and ALL the business courses and even money mindset work out there and still something isn't quite shifting.
IT'S NOT BECAUSE THERE IS ANYTHING WRONG WITH YOU (THERE ISN'T!). IT'S BECAUSE YOU HAVEN'T GONE DEEP ENOUGH
... you need an expert to unlock that deeper transformation with you. 
That expert is me. We all need someone who can help us reveal and heal our blind spots - I'm your 'you for you'.
We have all had experiences that have impacted our heart, whether that's a loss or trauma, feeling rejected or betrayed, judged, unsafe, not accepted, abandoned, not worthy or not enough in some way. We learned to put walls up around our hearts to stop us ever feeling that pain so intensely again. But in doing so, we also created energetic blocks to receiving the unconditional love, success and abundance we truly desire and dream of.
HeartHealing® is a revolutionary integrative healing approach used within the subconscious state which expertly and uniquely combines scientific, spiritual and energetic principles for deeper and more profound shifts than most purely scientific-based or purely spiritual methods. It has been changing and impacting lives in as little as one 1 hour session (it is mindblowing).
Most methods in the transformational industry focus only on the power of the mind, and whereas mind transformation can be powerful, it is only one layer. HeartHealing® is the missing link to wholeness, and focuses on the most radical and powerful transformation you can ever experience: healing your heart. Your heart holds the wisdom to what is really holding you back and reveals the hidden wounds your mind cannot see. According to quantum physics, the heart has an energetic frequency 5000 stronger than the mind, so it makes sense that healing your heart creates a much bigger transformation than just healing your mind. 
My combination of scientific and spiritual techniques mean that this method imprints change at the mind, heart and soul level for profound and deep transformation other methods just do not compare to. 
Here are just some of the things clients have reported releases and shifts in (some being almost immediate, others gradually unfolding across the package): 
Healing from not enoughness and worth wounds so they truly feel they are enough

Deep healing around extreme trauma, including sexual abuse

Unlocking their first 5 figure, multi 5 figure and even 6 & multi 6 figure months!

Charging higher prices for their work including easily securing clients paying 5 figures for packages with them.

Earning more money with ease after finally feeling able to release passive income offers

Deeper and more loving relationships with partners as they can now receive love and money without sabotage. 

Deep healing of mother of father wounds that had been holding them back in business (e.g. feeling not enough due to critical parents). 
Feeling inner peace and wholeness for the first time in their lives

Significant shifts in self worth, self love and self trust allowing them to show up more powerfully in their businesses. 

Huge shifts in relationships with their parents, partners and children due to healing their hidden relationship wounds. 

Past life healing (can sporadically come up during the healing of the heart). 

Freedom from narcissist abuse and strength to not be affected by that person if they are still in their life.

Receiving higher levels of money through their work. 
These are not one-off results. In fact, my clients get GUARANTEED RESULTS RAPIDLY, which is absolutely unheard of in this industry.
Elisa Canali - Business Coach & Healer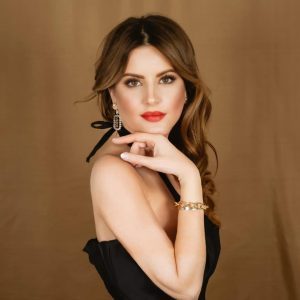 100k cash months to 160k cash in 3 days and consistent multi 6 figure months
When Elisa came to me, 100k months were her norm. And like any high achieving woman, she wanted more - but there were wounds and blocks holding her back from stepping into her next level of receiving and holding onto wealth.
Every healer needs a healer for themselves, and that's where I came in.
She wanted to heal her Love Wound and unlock 200k cash months with ease 

She wanted to attract a higher level of clients who paid in full

She wanted to truly have it all - love, multi millions and an even better relationship and trust with herSELF (because she knew that was the key to having it all).

She wanted to step into her next level of leadership and power for her next level of business.
Like lots of my clients, her blocks to receiving (and holding) higher levels of money were nothing to do with money itself.
Her blocks were linked to the 4 Receiving Wounds® of the heart I identified that stop women receiving more love, money and success. And this meant going back to childhood (and a past life!) and healing the root of them.
In 9 weeks she:
Quickly noticed she was receiving a lot more pay in full clients - her clients were even coming to her asking to pay off their accounts in full.

She was blown away to have a 22k cash day and high sales days 30k, 40k - more than usual.

Went from 100k cash months to 286k cash in 35 days (190k in 3 days!).

Found herself trusting her success and intuition more, feeling a lot more peaceful, grounded and relaxed.

Huge shifts in relationship power dynamics where she was feeling more powerful and at ease.

No longer fearful of speaking her truth.

A deep knowing her work is 'F**king phenomenal' and no longer scared to own it.

Able to have difficult conversations and felt she had embodied a new level of leadership.

Better relationships with loved ones

She has had consistent multi 6 figure months since

"Yes there were big money results, but the inner peace is the biggest shift. I was feeling satisfaction before, but not peace. I have a deeper trust in myself and my intuition. I love myself more. I decided to sign up with Natasha because I knew I needed the heart piece. Because she is not just selling her work, she is the embodiment of someone who is receiving and holding high levels of wealth. I am not scared to own how phenomenal my work is anymore and I have a deep level of trust and safety. This work has been pivotal."
Gaby Abrams - Success Coach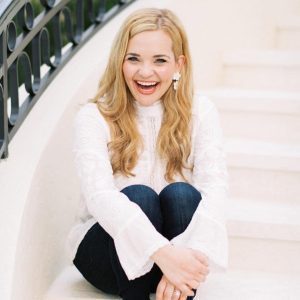 "There were lots of quick uplevels during our 9 weeks together. I didn't feel ready for the 100k month at the start, but I didn't know where the resistance was coming from. Now I feel much more detached and like I know it will happen! Now I plan for 6 figure months.
The healing was so deep I wondered "why did I do this!" But I had felt so called to it- it has been the most profound transformation. I am doing things I would never have done before and letting myself be in my feminine. I was able to completely relax on holiday for the first time and not be in hustle mode."
In 9 weeks she:
Had her best launch ever - DOUBLE her number of clients she usually gets!

Didn't withdraw from selling like she usually has done in the past out of guilt for having too much.

From 35-50k average months to a 92k sales month

Had a 30k cash month a different month despite taking a whole month off resting, holidaying and grieving the loss of a family member.

Increased her prices and sold her highest priced programme ever at $3333!

is so spiritually connected she is channeling for the first time and her audience are LOVING it.

Allowing herself to feel safe and be in her feminine, receiving support, love and money!

Putting out offers that light her UP she was too scared to release before.

Being able to hold space for much bigger groups in her programmes (after previously having blocks around this).

Launched a first ever successful passive income offer with 96 sales!!

Healed multiple generations of things that had been unknowingly holding her back in business.

In the month after completing the package Gaby hit her first 100k sales month in her business.

Michelle Molitor - Executive Confidence Coach & Therapist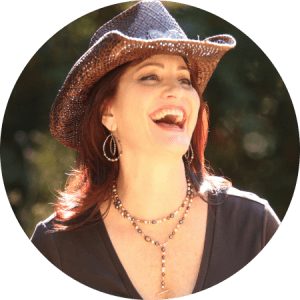 "I feel so much calmer. I feel this package really helped move the needle like never before. I had been anxious and depressed the first half of the year, and I'm not usually like that. I feel like some big pieces that were impacting me have fallen away (finally!). Having worked on myself so much over the last 20 years I feel like I finally got to the core issue and removed it. Exponentially expanding my capacity as a coach, hypnotherapist and healer."
In 9 weeks she:
Unexpected highest sales week of 13k sales in one week (wow!).

Almost doubled her monthly revenue 1 month in, and had an even bigger 25k month her second month and $35k month the month after!

Deep family wounds released and healed (including a very deep mother wound) and having a new level of compassion for those who had caused her pain that FREED her to be herself.

Confidently letting go of things that did not light her up, turning down work that doesn't feel aligned and focusing more on what she loves.

Anxiety and low mood from current world circumstances lifted and feeling calm.

Selling high ticket 6k packages consistently and magnetising the most amazing best-fit clients who are excited to work with her and pay her. And her clients are reporting INCREDIBLE results - better than ever.

More than tripled her monthly income working LESS than ever and resting more.
HeartHealing uses cutting edge, pioneering techniques inspired and evolved from proven scientific methods infused with spirituality through revolutionary and unique advanced ways of communicating with the soul and Higher self for a mind-heart-soul transformational experience that goes far beyond 'mindset'. 
Most other subconscious therapies and modalities out there concentrate on transforming the person by exploring past events and experiences, but it's not the situation that wounds us most, it's the person who causes it. They only offer partial, short term transformation and don't address and release the true root cause which is the wounding to the heart - this deepest pain which comes from the person behind the experience, rather than the experience itself. HeartHealing focuses on the most radical catalyst for change: expertly and uniquely healing relationship root causes. 
The aim of the package is to heal the Receiving Wounds® blocking your next level, allowing you to open your heart to receiving more love, money, peace and success - rapidly and dramatically.
Your HeartHealing® Journey will take place over 9 weeks. 
It will include:
A Deep Dive

A Deep Dive into expertly uncovering the hidden wounds of your heart and getting clear on all the things you want to be able to receive for yourself, your life and your business (this alone triggers huge transformation).
4 HeartHealing Sessions

4 profound HeartHealing® therapeutic sessions 2 weeks apart to deeply and rapidly heal your Receiving Wounds® and open your heart to receiving more money, love and success.
Heart Imprinting®

Personalised Heart Imprinting® Audio to imprint your transformation on a mind, heart and soul level for rapid and dramatic transformation.
Coaching session

And a final 30 minute coaching session to hold you accountable and support you to continue to benefit even further from your HeartHealing experience once your package ends. 
Support

Taking fearless, aligned action so that you bring your version of success into reality, fast as well as

Access to me as your spiritual and business coach on Whatsapp, Voxer or Facebook  Messenger - a Multi 7 Figure expert in your pocket - for all your business questions, activating conversations and mentoring needs! 

 
*Please note: These prices are subject to regular increases*
I work with women who are ready to unlock huge levels of impact and income. To do this work with me is currently Pay in Full Discount: £10,000 Most clients see a financial Return On Investment within the first few weeks, and the emotional, spiritual and lifetime ROI is priceless. 
(payment plan options available)
I need you to know that whatever wounding you may have experienced, whatever struggles you have faced:
You can heal, and you will heal.
And when you heal yourself, you can help the world in a whole new way.
You weren't born to settle. You were born to soar.
Your HeartHealing® Journey awaits
Love Natasha x
If you are looking for someone with a proven track record for getting phenomenal results for their clients, you've found her
VISIBILITY FEARS • INCOME PLATEAUS • PROCRASTINATION
PERFECTIONISM  • FEELING UNWORTHY • CHILDHOOD TRAUMA • MONEY & RECEIVING BLOCKS
FEELING UNLOVABLE  • IMPOSTER SYNDROME  • LIMITING BELIEFS
LACK OF CONFIDENCE  • OVERWORKING  • SELF-DOUBT • FEELING NOT GOOD ENOUGH
for high achievers and rising leaders who want to unlock next-level success and freedom